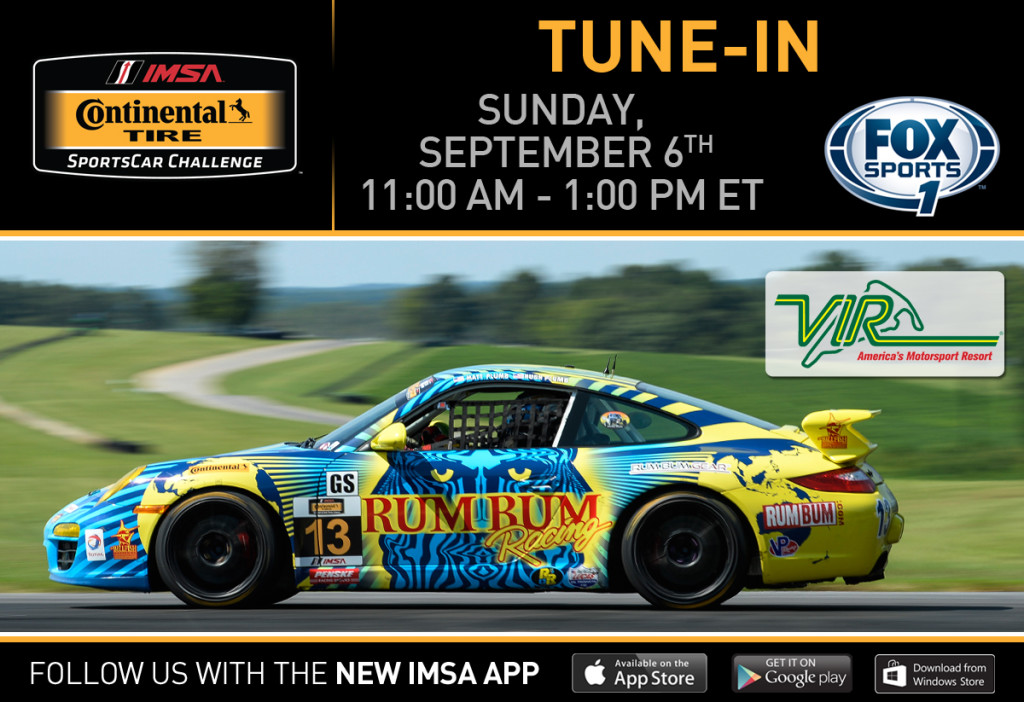 The IMSA Continental Tire SportsCar Challenge race from VIRginia International Raceway airs on FOX Sports 1 this Sunday, Sept. 6 at 11 am ET. Trust us, you don't want to miss it!
http://www.foxsports.com/watch/foxsports1
The post Tune in for VIR race broadcasting on FOX Sports 1 appeared first on Rum Bum Racing.